Get a furcut at our Barker Shop!
Dog Days Daycare boasts a full-service, on-site Barker Shop exclusively for canines. We offer our services for not only our daycare and boarding customers, but the public as well.
Our lead groomer, Matthew, has trained at the prestigious Nash Academy of Animal Arts by the grooming industry's top leaders, including Joe Villani, earning his 600 hour diploma of animal arts. Matthew consistently researches and tests the latest trends, techniques, products and services to ensure he is always offering his clientele nothing less than the very best! He strives with every groom to come as close to the breed standard for each particular dog as set forth by the American Kennel Club.
Not looking for a breed standard cut? No problem! Just describe the particulars of the furcut you desire for your dog and Matt will interpret your wishes into the styling process. Feedback is always welcome as descriptions are always interpretative. For example, what you describe as "short" may not be the same as our interpretation of short, so we will work with you to get that exact length and trim you desire. Together we can work to make your dog look, smell, and feel his absolute best!
Spa Days, consisting of half a day of daycare followed by a warm bath, luxurious coat conditioning and styling, will ensure that your dog is physically and emotionally satisfied at the end of the day. Your pet will go home looking and smelling like a Best In Show winner!
To schedule a grooming appointment, give us a call, email, fax, smoke signals, or even carrier pigeon.
If your pet attends daycare with us and has already been screened or is in our database from past grooming visits, you may make an online reservation for grooming.
Also, please know that in order to provide our clients the best service possible, appointments are limited and we are typically booked one to two weeks in advance (especially during major holidays). Contact us as soon as you're interested in setting up a session! Better yet...schedule your next grooming appointment before you leave after your current grooming appointment.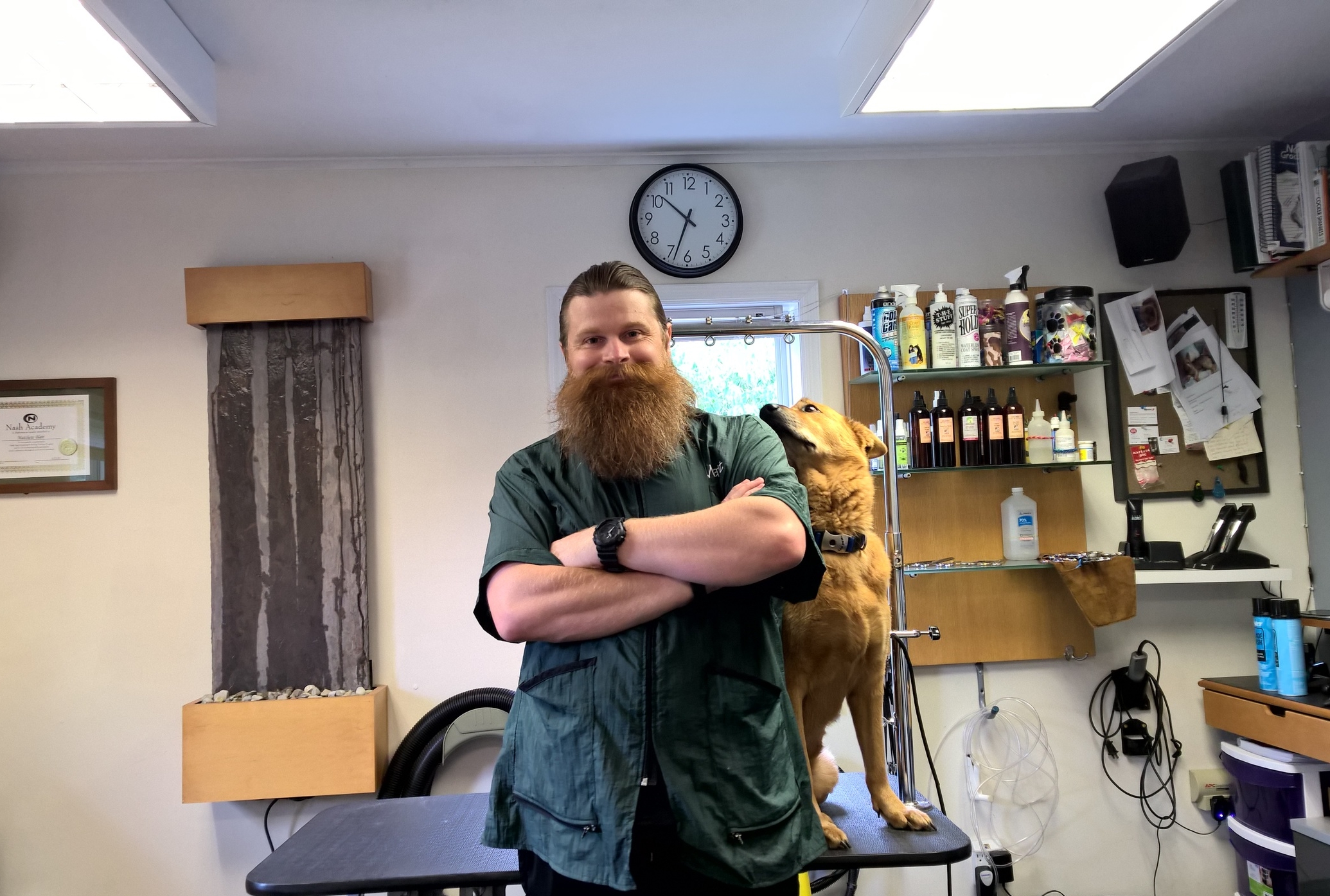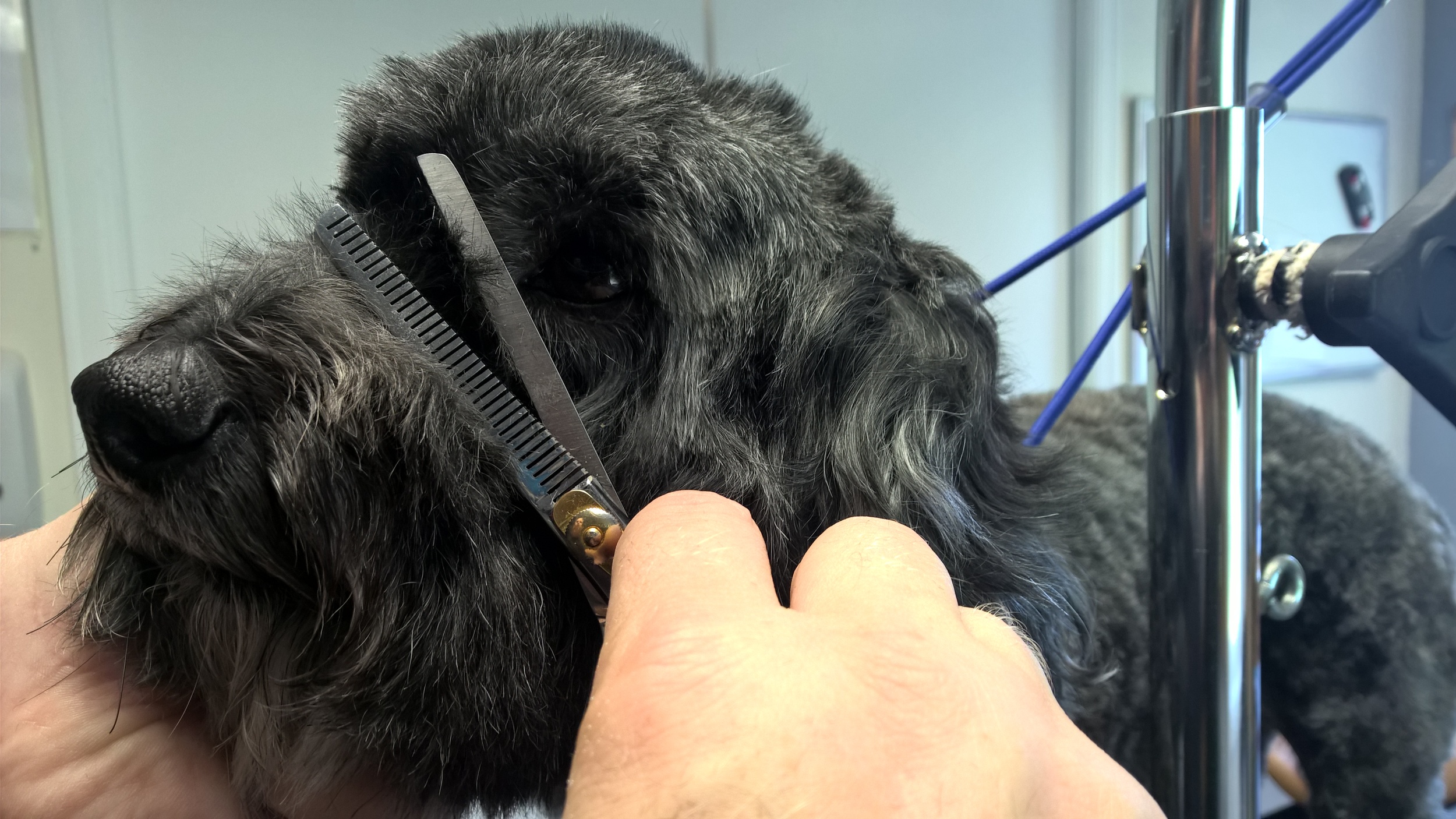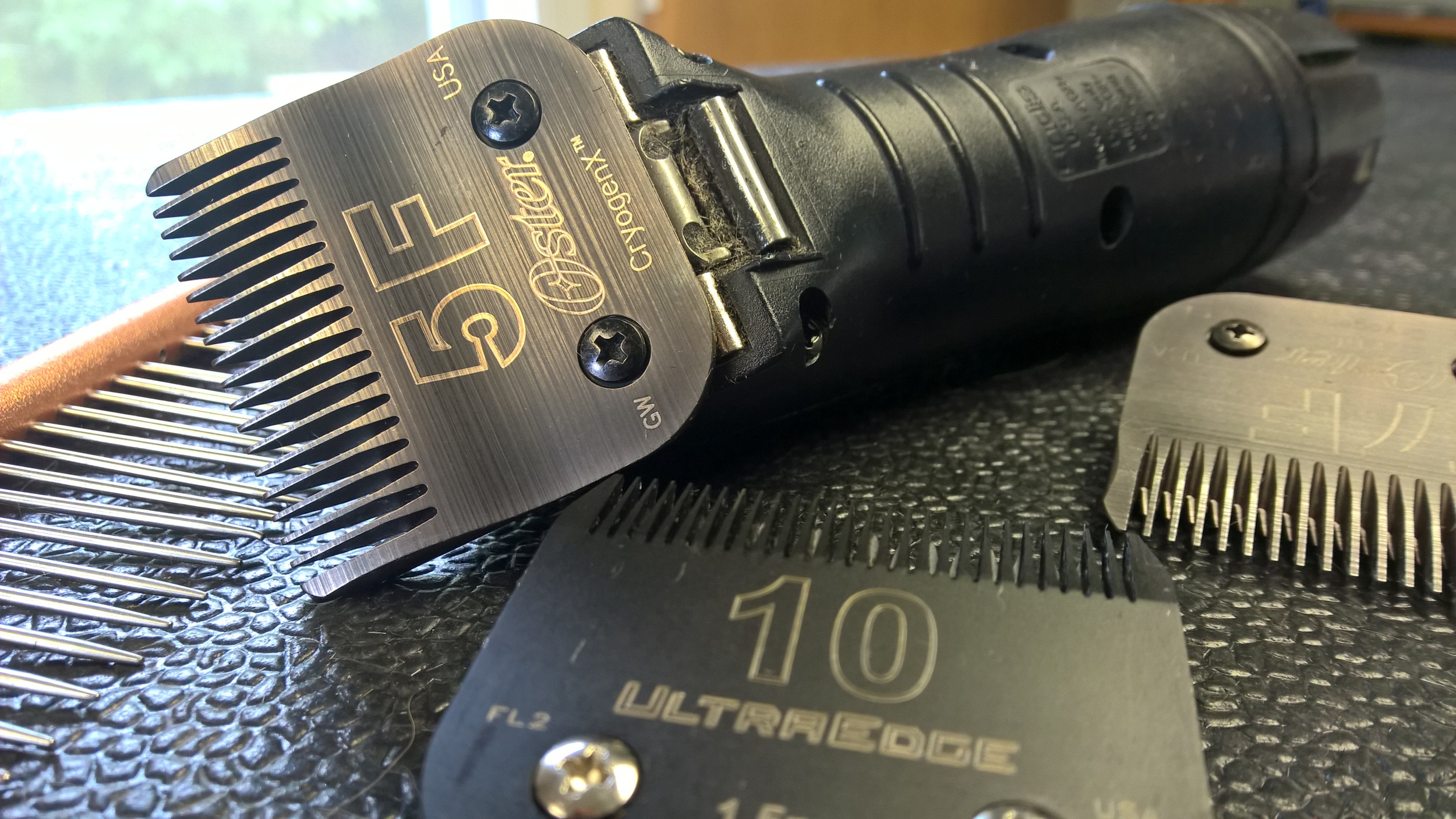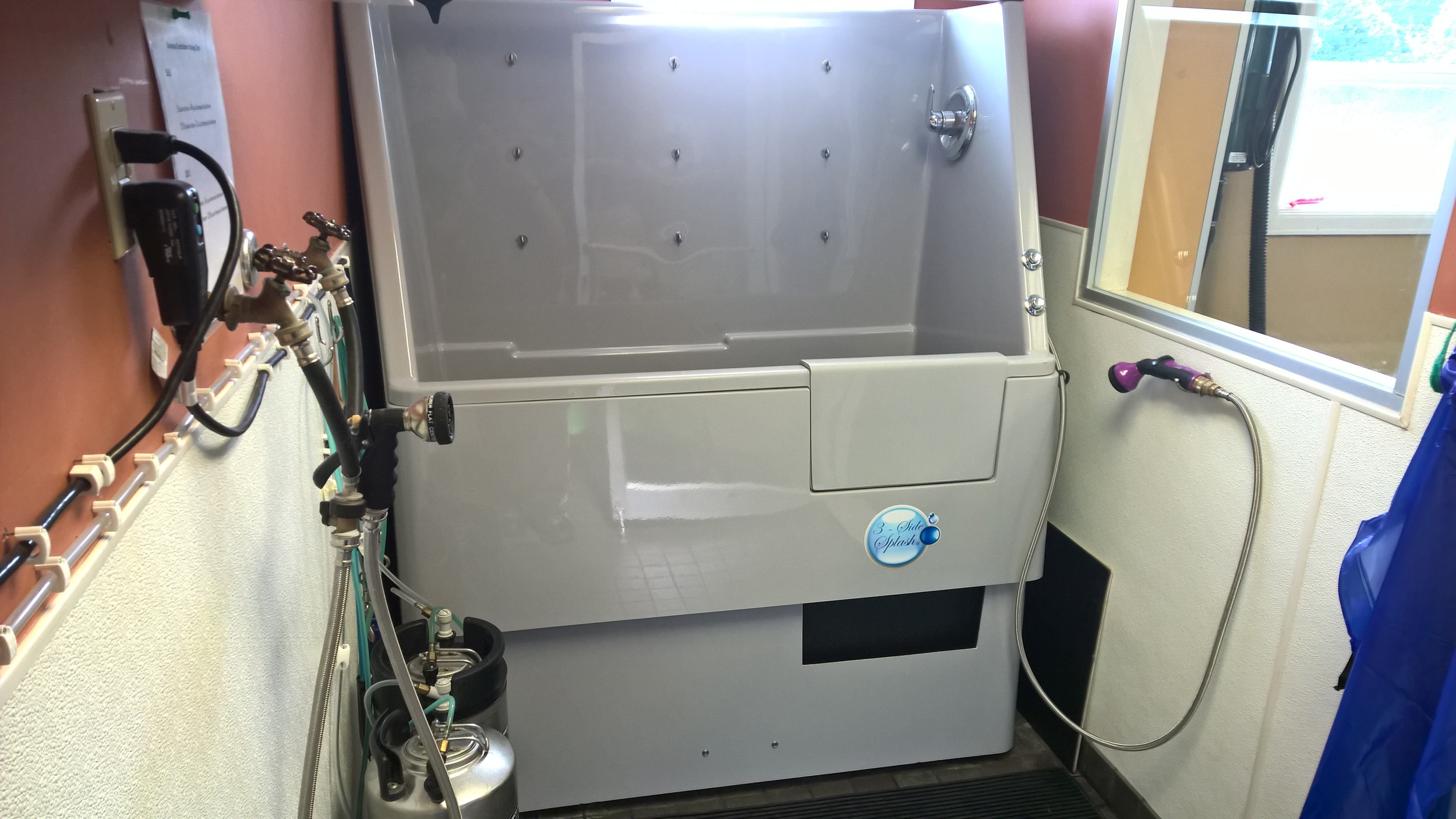 Some of the products and equipment used in our Barker Shop.
Serving those who serve.
We here at Dog Days are proud to offer complimentary grooming services to our local police K9 units and retired police dogs such as K9 Raider of the Hillsborough Police Department. These dogs give of themselves completely, day in and day out, and this is our way of saying thank you to them and their handler officers. Our tub is always open to them!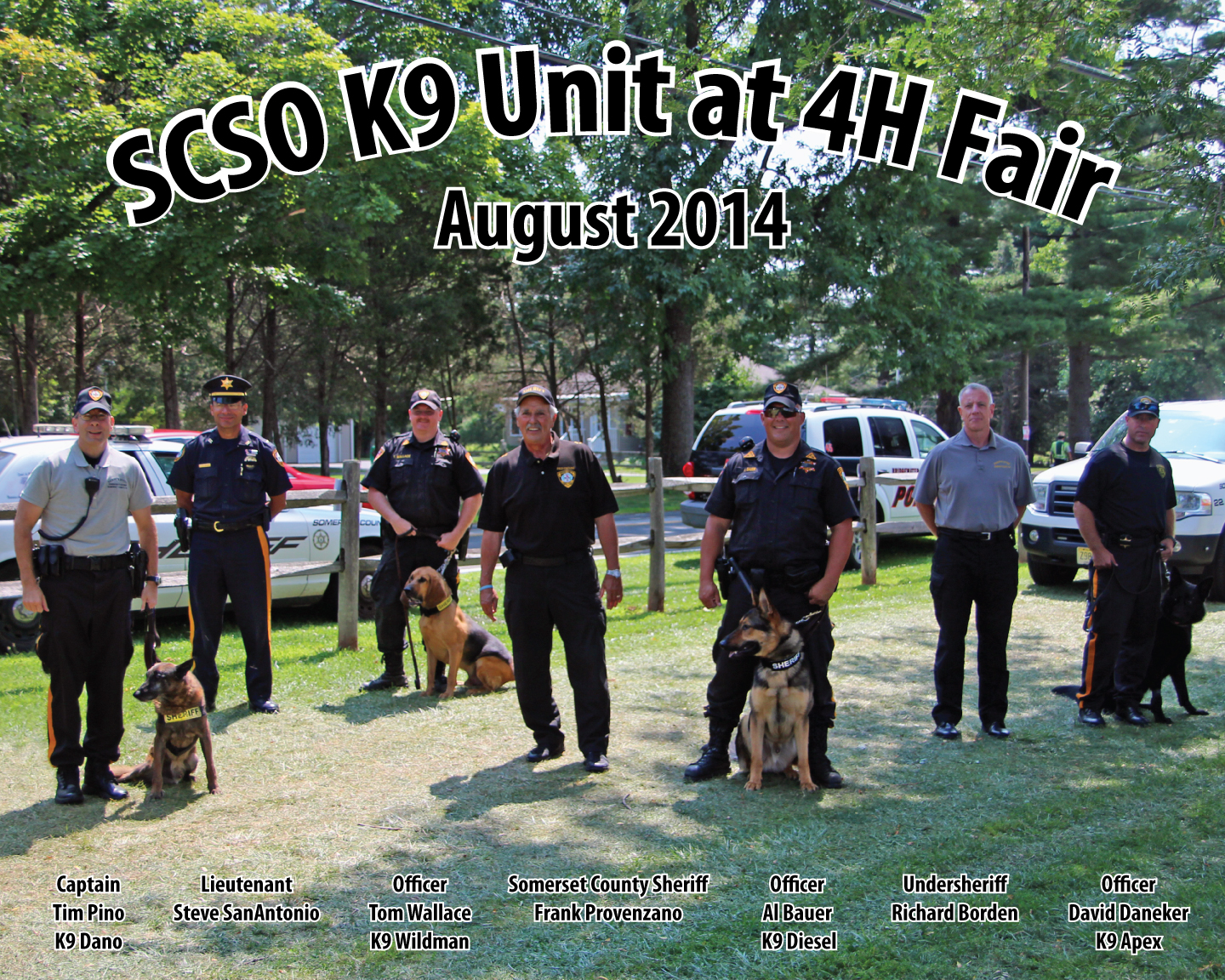 The world's fastest groom. Sort of.