Being in the dog house is finally a good thing!
Dog Days Daycare is an environment "just like home" with plenty of indoor and outdoor room for your dog to play or relax while you're away at home or at work. The dogs have the run of the entire facility, inside and out, to come and go as they please.
Our location at 281-283 Roycefield Road was originally a two-family residence. That residence, now affectionately called the "Dog House", has been converted to our daycare center that will feel just like home to your pet.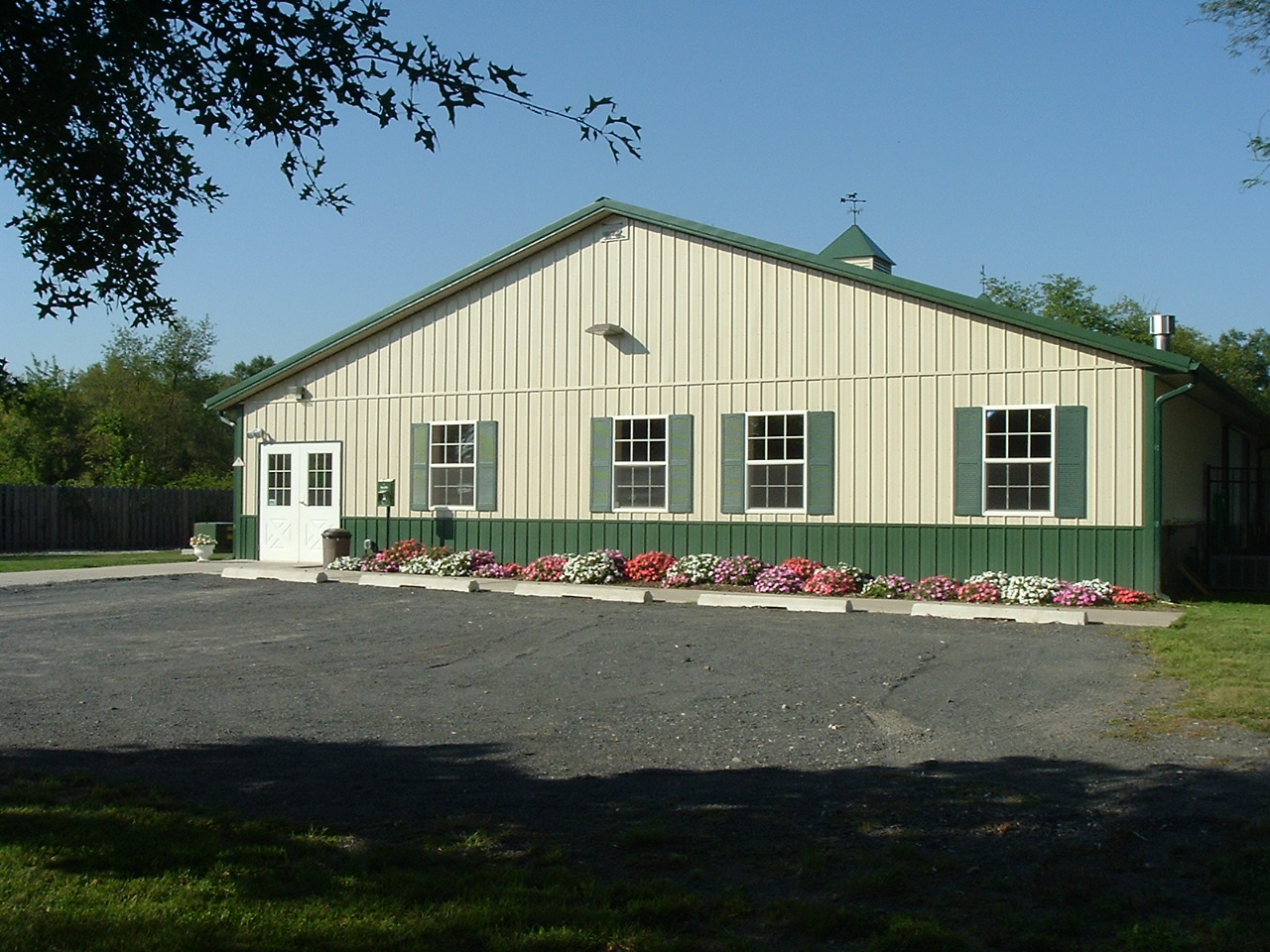 There are separate rooms for puppy kindergarten and other groups of small, timid, older, special needs, or less energetic dogs. Access to fenced, outdoor play areas is available at all times. The dogs have the option to play together in groups, sleep on the furniture, lounge on the deck, or run around the yard. Our staff of one handler for every ten to fifteen dogs ensures that the dogs are supervised at all times. Staff members engage the groups in games of all kinds using thing like balls, ropes, and Frisbee's; but they'll also enjoy just letting your pet be a lapdog while they dish out lots of TLC.
At the rear of the property is the 5,000 square foot "Ruff House" where the high energy and large breed dogs will play on a cushioned surface. Outdoor, fenced areas are also available for use throughout the day. This building contains separate staff facilities and also houses our training center. Here, too, our staff will constantly supervise the action to ensure a safe and enjoyable environment for all.
The Dog Days Daycare Campus
If you have never been to our facility, below is a simple interactive map to help you become familiar with our grounds. In it are details such as where to report on your first visit, where to park, and even where our Barker Shop is located.
Click on each marker for more information.
Want a tour?
Sure we can show you around! We love to show off our facility! Simply reach out to us to make an appointment and we'll get you all set up for a nickel tour ASAP. Since we are an open pack environment, we only give tours by appointment to ensure everyone's safety. Having new people coming in and out of the pack during the day can disrupt the dogs natural play and rest/sleep cycles. We schedule our tours for early in the morning or mid-afternoon while all the dogs are all at similar energy levels. We do ask that you please not bring your dog to the facility as your dog's visit is part of the second portion of our interview process. He'll get to sniff and poke around soon enough, but all things in due course.
So? Think your dog would be a great fit for daycare?
Give us a shout and we'll get the tennis ball rollin'!